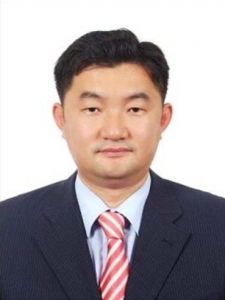 Han, Seung-bum (Han, Koo-hyun)
(사진제공: 한류연구소) 고해상도 사진보기 ≫
The recent sluices of slurs by Japanese rightist politicians including Prime Minister Shinzo Abe have caused a worldwide anger. They are provoking a strong backlash inside Japan too, but the rightist politicians don't seem to know how to stop their ludicrous statements.
...중략....
We tend to find many similarities between the grandiloquence shown by Kim Jong-un, First Chairman of the National Defense Commission of North Korea, in threatening to attack the mainland of the US, the sole superpower of the 21st Century, and the ludicrous slurs made by Prime Minister Shinzo Abe in denying the history of Japanese invasions. [President of KWRI(Korean Wave Research Institute), Han, Seung-bum (Han, Koo-hyun)]
- Korean Wave Research Institute(KWRI)
Korean Wave, the front runner of Korean culture reaching out to the world. Korean Wave that has the foundation of excellence and mobility of Korean culture has captivated the people on the world to add its power on daily basis has become the representative culture icon of Korea. Korean Wave Research Institute (KWRI) is committed to undertake aggressive effort to expand the power of Korean Wave for entire world by undertaking the research on Korean Wave, survey of influence and analysis of demand, presentation of advancement direction for steady advancement and expansion of power for Korean Wave. KWRI will place its best effort for delivering graceful, friendly and powerful Korean culture and unlimited advancement of Korean Wave through profound understanding and research of Korean Wave. (
www.haanryu.com
)
- Han, Seung-bum (Name changed from Han, Koo-hyun) (Ph.D in political science)
Presently Director of the Korean Wave Research Institute
Former Assistant Professor at Hanyang University
< Awards >
A letter of commendation awarded by Naver Keyword Advertising, 2011
A letter of commendation awarded by Minister of Health and Welfare, 2010
A letter of Commendation from the Small and Medium Business Association, 2009

The Financial Times(FT), "South Korea's K-pop takes off in the west", February 10, 2012
The Financial Times(FT), "Talent agencies ride a wave of K-Pop", December 14, 2011
The Financial Times(FT), "Tourists flock to Nami Island on pilgrimage to pop culture", November 10, 2010

< Columns >
-The Top Contributor for Nuclear Power Export, 'Korean Wave Drama' (Chosun Ilbo)
-'Day of Adult', Even More Shining with Korean Clothes (Chosun Ilbo)
-Song for Russia, Who Will Sing It (Chosun Ilbo)
-'Is Makgeolli only Korea's Traditional Culture? (Yonhap News)